The 4th and Final LIVE #SiteSell's Social Media Marketing Courses Online
Presents Event
Featuring David Amerland, Martin Shervington, and Mark Traphagen
With all the FREE courses and tools worth thousand of Dollars that SBI website builder offers to his users and affiliates to stay on top of online marking best practises; They add to them the latest Entrepreneurship, Writing, blogging and Social Media course used strategies.
They offered 4 events and this is the least one. If you don't have the chance to present any or all of them you have always the chance to watch them, just keep reading
...
It's hard to believe that the #SiteSell Presents Summer Series of
Social Media Marketing Courses Online
concludes next Mondy
already!
For
the past 3 weeks
,
SiteSell CMO Mike Allton has hosted 9 experts who have covered the gamut on Entrepreneurship, Writing, Blogging and Social Media.
And based on the outpouring of comments following the events of
social media marketing courses
, folks are LOVING all the help and insights.
Thanks, Dustin W Stout! I've been using Social Warfare for a few weeks now but had forgotten about the analytics. Forgot to set that up. Doing it now.
- Chris Farley Ratcliffe
Critical for social media marketing success: find out where your target audience is most active. Great advice by Rebekah Radice!
- Margit Streifeneder
Free social listening tools at mention.com and brand24.net to figure out where your audience is spending their time Thanks, Jeff Sieh!
- Susanna Perkins
Click
here
to watch the past 3 events.
Now, the fourth and final show of
social media marketing courses
is going to be intense! David Amerland, Martin Shervington and Mark Traphagen are three of the foremost experts on understanding Search...
Not just tips and tricks on how to optimize a website, but incredibly high-level and forward-thinking concepts, like what Google Search will be like in 5 years, and how you should be preparing your website and content today to be ready.
Don't miss your big chance to not only watch it live but invite your audience if you are a marketer to join too, and they will thank you for doing so.
---
Guest Bios For This Week's LIVE Event
David Amerland is a professional advisor to companies globally, blogs for a number of websites, including Forbes, journalism.co.uk, and social media today and writes for magazines and newspapers. He explores the implications of semantic technology in daily life.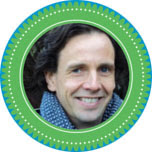 Martin Shervington is a Speaker, Consultant, Author, Professional Coach, and Marketing Psychologist. He has written several books and even the non-verbal communication section in Professor Robert Winston's book, "Human".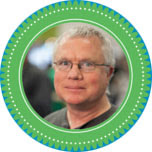 Mark Traphagen is the Senior Director of Online Marketing for Stone Temple Consulting. His mission is to help businesses get seen and heard, to get their message out and bring in people who want and need what they have to offer. His special know-how is in the intersection of social and search.
---
I'm Proud to have SBI, I was very excited when I first logged to SBI account. I have experienced some websites builders during my 15 years working online and no one overdelivers like sitessell do. I encourage you...
1st to assist this last even... 2nd watch the past 3 events. You'll to learn for FREE what others are selling for hundreds or event thousands of Dollars.
S
ocial Media marketing Courses online Social Media courses are incredible. Social Media Course are an efficient way of getting to grip with social media marketing in the digital arena.
Click
here
to watch the past 3 events and here to assist the least event.
Watch The least even here...